It seems everywhere I turn there are tiles…..I don't recall seeing so many tiles – floors, walls, ceilings, benches…… it has become apparent we finally get it down here and have a new found appreciation of what Europe, Portugal, Mexico and other tile loving cultures have known for centuries. Tiles are gorgeous it is that simple.
We are now spoilt for choice – colour is back after years of grey grey and more grey, parsley to sage, mud to mermaid, a myriad of special finishes and textures. Encaustic, porcelain, laminate, stone –  many handmade in Mexico, Spain, China, Morocco, India and exotic locations I dream to visit.
The biggest problem we face is deciding on which tile!
Selecting a tile can bring on panic and anxiety even in the most seasoned designer. I have had tile induced anxiety myself, right up to that last moment, the tiler standing with his bag of grout staring at me in dismay as I make a last minute decision.
…… the more we peruse the web, visit stores, collect samples and speak to friends who politely nod and say yes that sounds lovely, the more confused we become.  Fish scales, subways,  mosaics, hexagons, penny rounds, herringbone, it is so completely overwhelming. It is hard to embrace the luxury of so many options when it all becomes a blur.
 Top Tile tips : 
Follow your instinct on colour, the one you love will jump out at you….go with it. If you prefer to stick to neutrals then run with that.  Steer clear of fads, you will still want to enjoy your space once the fad passes so be sure you project 5-10 years ahead and ask yourself, "will I still love this tile?",  …..if you are unsure then step away from it.
Be sure when using stone, encaustic or any porous tile that you follow the manufacturers' sealing specifications. This is not the time to skimp ……you will want to be sure they are done correctly first time around or it can become costly down the track. Another small tip, ask your supplier for a recommended grout colour for the chosen tile and don't rely on the tiler on the day…they usually have a limited selection and it can make or break the whole look!
Tile shops :
Earp tiles has a large new glam showroom in Alexandria. Attentive staff will make you tea while you enjoy the space and start your tile search. Don't forget to look through the large drawers at the bespoke marble creations….ahhhhhhhh.  Their range is extensive and caters to most budgets. The bonus is they have a Global Green Tag which means while they create they are looking after our world….check out their website and have a read how they reduce their footprint.
https://earp.com.au/about-global-greentag
Tiles of Ezra based in Melbourne….a must to check out.  Don't panic they have suppliers around Australia. The colours and textures are divine.
I have recently discovered a tile shop in my very own suburb The Tile Palette, easy to park and and the lovely Slav stocks an extensive range of gorgeous tiles.
http://www.thetilepalette.com.au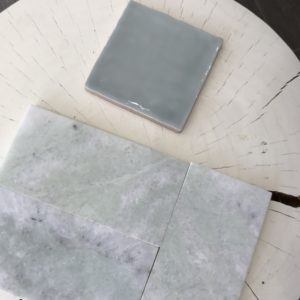 On a budget?…… pop by Colortile –  they will surprise you with their range of flooring, pool and wall tiles. Colours, styles and patterns……they offer many replica tiles and really it can be hard to tell the difference at a fraction of the cost.
visit the website to find store locations.
Various locations around Sydney family business – Teranova. Stone, bespoke, encaustic , marble…..I can spend a good hour browsing the range. The newly refurbished showroom in Bronte draws me in every time.